Mailing List Sales | Email List Sales | Mailing List For Sale
Our comprehensive sales and marketing solutions help businesses like yours grow through the use of mailing lists.  Companies use our sales leads to find new customers by reaching them at work, home, and online.  With more than 10 Million businesses and 210 Million consumers in our database, let us help you build a targeted list geared towards your business.  You'll save money and time by using the most accurate, comprehensive, database available on the market.

These are just a few of the databases that Pauer Marketing, Inc. can offer you.  Please call one of our experienced consultants at 336-617-7256 to help you succeed.
Consumer Lists
     210 Million US Consumers
  Homeowners
  New Movers
  New Homeowners
  Executives & Professionals
Business Lists
11 Million Businesses
  Select by SIC Code, Employee Size, Sales Volume, Contact Titles, and much more.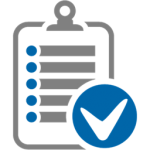 Specialty Lists
Health Professionals
  Insurance Agents
  Magazine Subscribers
  Ailments & Medications
Diabetic Lists
Compiled from thousands of websites and registration pages related to diabetes.  The National Diabetic Database is the file to use when marketing to Diabetics and their families.  Nebraska Marketing has access to 10.5 Million Diabetic records with full postal addresses and 5 Million records with a phone number.